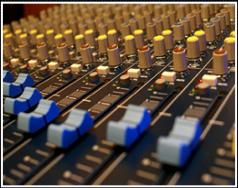 The MBT
versatile, professional 4 channel dimmer and light controller.
- 1200 watts per channel, individual slide controls for each channel
- Slide controls for master, background and speed
- Level control, flash switch,dimmer run and chase modes
- External audio input for sound to light control
- 4 Edison outlets

Pyle Pro Mixer
- 4 Channel 2 Turntable Line Input
- 6 Line Level Input (CD,Tape Deck,Etc.)
- Dual 10 Band Equalizer
- Effects Send & Receive
- 12 Second Digital Sampler
- Front Panel Combo Mic Jack
- 12 Volt BNC For Gooseneck Lamp


- Talkover Mic Switch
- Left/Right VU Meters
- Zone Stereo/Mono Switch
- Record Output
- Cue Volume Control
- Source/Program Crossfader
- 1/4" & RCA Output Jacks


MACKIE 406M Power Mixer

- 500 real watts/2 ohms from twin 250-watt FR Series High-Current power amps
- Power amps switchable as mains or main plus monitor
- 6 mic/line channels with master phantom power
- Inserts on all 6 channels
- Active 3-band EQ on each channel
- 2 separate 9-band, audiophile-quality graphic EQs- one on mains and one on monitor


- LED Power Indicator
- Mono/Stereo Bridgeable
- 1/4" Inputs & Speaker Jacks
- Output Level Control
- Built-in Dual Fan System
- Ground/Lift Switch

Cerwin-Vega
Double 15" High-power Subwoofer, 800 watts program/1600 watts peak. Cerwin-Vega designs and manufactures it's own woofers and cabinets. A rugged diecast woofer frame provides rigidity and precision for tolerances and higher overall efficiency. The oversize magnet structure, combined with a proprietary metal alloy voice coil former, maximizes magnetic and eletrical efficiency. Permitting maximum bass loading regardless of where the cabinet is placed - in a corner, near a wall, or even in the middle of the room!
Peavey SP2

Two-way PA speaker are the standard of the industry. If you want the speaker that everyone else compares theirs to you've found it. This is the speaker that started it all.

- 15" BWX Black Widow Woofers
- RXTM 22 Compression Drivers
- 2" Titanium Diaphrams
- 600 Watts Program, 1200 Watts Peak
- 2 Way, Full-Range/Biampable

Sunn 1205

brand professional grade speakers
- 150 watts 2 way
- 10" speaker & horn

The PV 2.6C

is the perfect amplifier for low to moderate applications. With it's 2x130 Watts / 4 Ohms, it can push plenty of sound when it needs to, and being passively cooled (no fan), it's also quiet.

- 1/4" Inputs & Speaker Jacks
- LED indicators For Input Signal
- 130 Watts RMS x 2 Stereo Mode

The MBT
100 watts Par38 cans. Available in sets of 4 up to 16 Par cans. Most popular setup is 8 on lightstands and/or trussing. Lighting up the dance floor with multi-colors for a party atmosphere. * Lightstands setup for those smaller dance floor events. Perfect for private house events, small banquet rooms and small dance floors. * Trussing setup for the larger party size dance floors. Recommended for your larger events.

The Millennium
&
The Mystic
produces loads of bright, multi-colored beams of light that move to the music using a pair of 300 watts quartz lamps and a internal diachronic color wheel. Mini Strobe Lights puts out a great effect of strobing lights.
The Peavey 701R
Non-power mixer is perfect for those events that require muiltiable sound sources like cd players and microphones.

- 7 Channels
- Each channel with Hi-Mid-Low adjustments
- Channel peak indicators
- Channel volume and master volume control
- Rack Mountable


AB International

is a amplifier with lots of kick. It's able to fill large rooms with superior sound with it's 2x400 Watts



SHURE

Two Channel Cordless Mic System


MICROPHONES
- Power Switch
- Mute Switch
- Power On Indicator
- Low Battery Indicator
- Audio Gain Control
- 9V Battery Power
- Up to 18 Hours Battery Life

RECEIVER
- Power Indicators
- RF Signal Indicators
- Audio Peak Indicators
- Volume Controller
- Telescoping Antennas
- Power Input Connector
- Independent Audio Output Connectors

MICROPHONES


- Power Switch w/Mute Feature
- Low Battery Indicator
- Undirectional Condensor
- Audio Gain Control
- 9V Battery Power
- Up to 12 Hours Battery Life

RECEIVER
- RF Signal Indicators
- Audio Peak Indicators
- Volume Controller
- Telescoping Antennas
- Power Input Connector
- Audio Output Connector

PYLE

- 4 Channel Cordless Mic System


Peavey PVi V1

Lavalier VHF Wireless Microphone

System includes receiver, body pack, lavalier microphone, AC/DC adapter, 1/4" audio cable, two AA batteries and a soft-shell carrying case.


Radio stations around the world have been changing with technology. Today, almost every radio station in the United States play music with computer systems and software. We also have changed, we are only one of a few DJ services that provide you with this technoloy. MP3 music format makes it easier to store and file our music library. No more searching through 100s of CDs for your music. Our music library is setup for quick and easy access. No one wants to wait and wait to hear their request to be played. Your music requests are found in seconds. With WinAmp we are able to set down with our clients and layout your music format for your event weeks ahead of time.We save your playlist and just load it into the player at the start of the event.


Toshiba Satellite
laptop computer with 147GB storage and 2.0GB memory. AMD Turion processor. Realtek High Definition Audio Sound Card.
Nullsoft WinAmp
audio/video software with SqrSoft Advanced Crossfading plugin.
MP3+G Plug-In
(a.k.a. CDG plug-in)
Trademark Entertainment uses only professional grade sound and lighting equipment. There is a tremendous difference in quality and reliability between home made equipment and professional grade equipment. By using good equipment can you be reasonably assured of quality and reliable operation of the equipment.


















Professional & Experienced DJ Entertainment Since 1990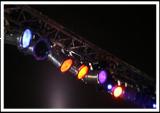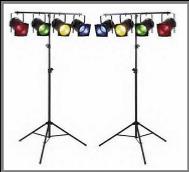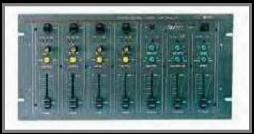 The AmericanDJ Copilot

- 1200 watts per channel
- Control panel has two 4-channel zones
- 2 zones of chase with the ability to determine which
channels are assigned to the chase function
- External audio input for sound to light control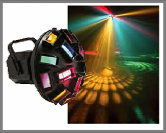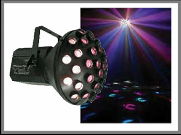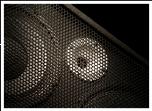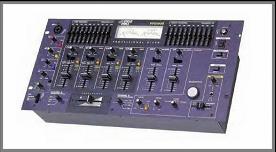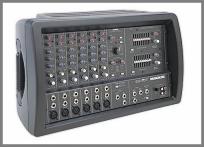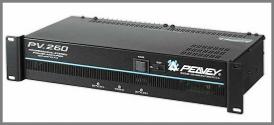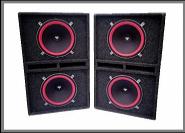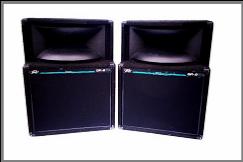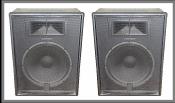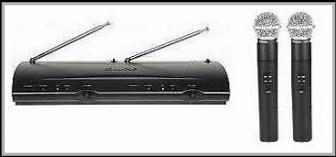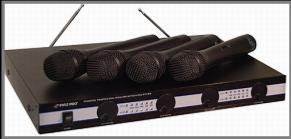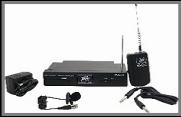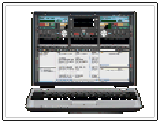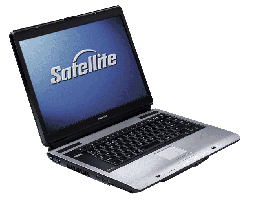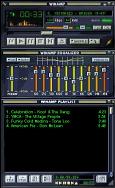 Trademark Entertainment © 1990 · All Rights Reserved